InnoDC has now closed. It ran from 1 September 2017 to 31 December 2021.

In April 2022, the European Union awarded funding for its follow-on project, ADOreD (Accelerating the Deployment of Offshore wind using Dc technology) under Horizon Europe programme, Industrial Doctoral Network. Prof Jun Liang of Cardiff University UK led the proposal and the consortium for this successful funding bid.  However, due to Brexit set-backs, the UK has not yet signed the Horizon Europe agreement, so Cardiff University has handed the leadership role to Danish partner, Danmarks Tekniske Universitet (DTU). Look out for mention of ADOreD's launch on DTU's social media late 2022, and follow its 4-year progress. The UK partners contiune their roles in the ADOreD consortium but are funded by the UK national funding agency, UK Research and Innovation UKRI).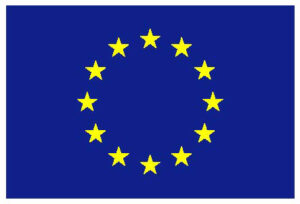 InnoDC (Innovative tools for offshore wind & Direct Current grids) is an EC Marie Sklodowska-Curie Action doctorate network, providing training for 15 PhD students in the exciting field of renewable energy and direct current (DC) grids.  Europe's power system has changed significantly in recent decades, notably in the development of renewable energy.  More changes are essential to contribute to the United Nations' climate goals.  InnoDC's research focuses on models and methods to integrate new wind-energy technology  into the power-system.  Read the PhD project titles.
InnoDC's aim is to produce highly skilled engineers capable of converting their new knowledge of offshore wind power and DC grids into future products and services.  Read more about the project and its newsletters.
InnoDC is funded by the European Union's Horizon 2020 research & innovation programme under the Marie Sklodowska-Curie grant agreement No 765585.
Contact:
Academic lead: Prof Jun Liang, Cardiff School of Engineering, LiangJ1@cardiff.ac.uk
Project manager & website editor: Ms Manon Davies, Cardiff School of Engineering, DaviesM75@cardiff.ac.uk