Project: Cost effective solutions for offshore transmission at CG Holdings Belgium (11 June 2018 – 3 February 2020) & KU Leuven (1 March 2020 – 6 July 2021).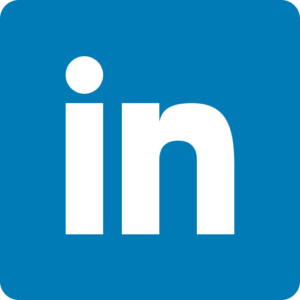 Watch his work package 1 short video and read the work package reports.
Journal publications:
A Greedy Algorithm for Optimizing Offshore Wind Transmission Topologies, IEEE Transactions on Power Systems, 2021.
Conference presentations and posters:
PowerTech, Madrid, June 2021.
Wind Energy Science Conference, Hanover, May 2021.
Large-Scale Grid Integration of Renewable Energy in India, Sept 2019.
HVDC Colloquium, KU Leuven, Aug 2019.
PowerTech, Milan, June 2019.
Wind Energy Science Conference, Cork, June 2019.
HVDC Colloquium, UPC Barcelona, Sept 2018.
CG Specialist lecturer:
Network meeting, Brussels, Sept 2019.
PowerPoint video presentations:
Offshore Transmission Topology Optimization (45 mins).  Presentation to Energyville, Nov 2020.
Policy related work:
European Energy Innovation InnoDC feature contributor, autumn 2020.
Science Projects Workshop – Future Classroom Lab, Brussels, Sept 2019.
EU Sharing Inspiration, Brussels, March 2019.
Public work:
Virtual lecture to MSc students, Oct 2020.
European Researchers' Night, international, Sept 2019.
Secondary school, Figueres, May 2018.
Teaching work:
Assistant for Dr Ruth Sabariego's Numerical Methods in Energy Science course. Stephen runs seminars introducing key concepts in the numerical modelling of partial differential equations, using the Finite Element Method.  He assists in developing relevant electromagnetic models, advises students, marks reports, supervises exams and talks to students about his InnoDC work.
Secondments:
KU Leuven, 2018 & 2019.
Collaboration:
With Enersynt, 2020 & 2021.
With Energyville, 2020.
Training:
French level B1 and Dutch (2018 onwards);  ACDC international conference, Coventry (2019);  BIN@Porto (2018).  KU Leuven: Teaching Assistant training (2019).  Network meetings: KU Leuven (2021), Cinergia & UPC (2020), Cardiff University (2020), Elia (2019), DTU (2019), Uporto & Efacec (2018) and UPC (2018).  
Background:
I am a Canadian from Victoria British Columbia.  I began my career in the electrical industry in 2001 as an apprentice electrician at the dockyards on Vancouver Island Canada.  There, I got the opportunity to work on a whole range of different ships' electrical systems including the HMCS Victoria, a diesel submarine.  After completing my apprenticeship in 2007 I moved to Montreal Quebec Canada to do a Bachelor's degree in electrical engineering at Concordia University.  In my final year at Concordia I was accepted into the Institute of Electrical Power Engineers and specialized in electrical power systems with a focus on renewable energy.
Following graduation, I moved to Saskatchewan Canada to take a position with Dynamo Electric.  With Dynamo, I trained as a commissioning engineer for power infrastructure.  Since Dynamo, I have gained further experience with renewable energies with positions in both Malawi Africa and Japan.  In 2016, I decided to further my education and complete a Master's degree in Mathematical modelling for science and engineering at the UAB in Barcelona, Spain.  My MSc thesis was performed on the wake interaction of wind turbines at the Barcelona Super Computing Centre.
In my spare time I enjoy traveling, learning Japanese and discovering new delicious food and drink.  I also enjoy web and mobile app development.  I am truly passionate about renewable energies, particularly wind power, and hope to contribute meaningfully to the development and deployment of this technology.  Since the moment I learned of the prospect of a European super grid, I wanted desperately to be a part of such an incredible project.  I am truly thrilled to join InnoDC, and have the opportunity to do so within such a highly skilled environment.  I look forward to all the innovative research that will come out of the project, as well as meeting the new friends and colleagues that I will have the opportunity to collaborate with.