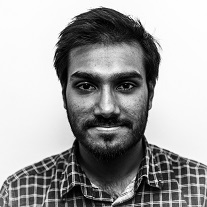 Project: Black start and islanding operation capabilities of offshore wind power plants at Danmarks Tekniske Universitet  (1 February 2018 – 31 January 2021).  Read about and watch the final step of his PhD, the Defence.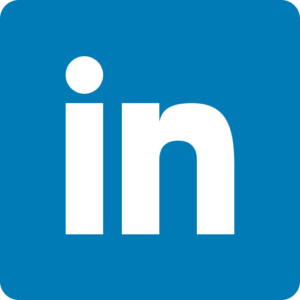 Watch his work package 2 short video and read the work package 2 reports.
Journal publications:
Blackstart from HVDC-connected Offshore Wind: Hard vs Soft Energization, IET Renewable Power Generation 2021 (Wiley).
Grid-forming control strategies for black start by offshore wind power plants, Wind Energy Science 2020.
Conference presentations and posters:
EERA DeepWind, Jan 2021.
EERA JP Wind, SETWind & ETIPWind, Sept 2020.
IECON, Lisbon, Oct 2019.
Large-scale Grid Integration of Renewable Energy in India, Sept 2019. 
Wind Energy Science Conference, Cork, June 2019.
International Wind Integration Workshop, Stockholm, Oct 2018. 
HVDC Colloquium, UPC, Barcelona, Sept 2018. 
PowerPoint video presentations:
Blackstart & Islanding capabilities of offshore wind power plants (6 mins), March 2021.
Blackstart & islanding capabilities of grid forming offshore wind turbines (1 hr 22 mins). Presentation to Vattenfall Feb 2021.
Virtual resistor for sequential greenstart of wind turbine & offshore network (12 mins) Jan 2021.
Black-start & islanding capabilities of offshore wind power plants (6 mins) Oct 2020.
Black-start & islanding capabilities of offshore wind power plants (30 mins) Aug 2020.
Collaborations:
With Vattenfall, 2021.
With Horizon 2020 project PROMOTiON, 2018 & 2019. 
Policy related work:
European Energy Climate book contributor, Nov 2020.
European Energy Innovation InnoDC feature co-designer, autumn 2020.
Public work:
Virtual lecture to MSc students, Oct 2020.
Secondary school workshop, India, Sept 2019.
European Researchers' Night, international, Sept 2019. 
Secondary school, Figueres, May 2018. 
Awards:
Winner of EERA JP Wind Conference 2020 poster challenge for his poster Blackstart & Islanding Capabilities of HVDC connected Offshore wind power plants.
Secondments:
Vattenfall, March 2020.
CG Holdings Belgium NV, summer 2019.

Training:
Beginner's Danish and Spanish; Transition Faster Conference: Let's Talk Wind DNV-GL (Jan 2021); Virtual Wind III conference ORE Catapult (Nov 2020); numerous webinars (2020-21); Wind Europe Offshore conference, Copenhagen (2019); ACDC international conference, Coventry (2019); BIN@Porto (2018).  Network meetings: KU Leuven (2021), Cinergia & UPC (2020), Cardiff University (2020), Elia (2019), DTU (2019), Uporto & Efacec (2018) and UPC (2018).  KU Leuven: HVDC Technology and HVDC Grids (EES-UETP) (2018).  Aalborg University: Stability & Control of Grid-Forming Power Electronic Systems (2019), Modular Multilevel Converters (2018), Dispersed Generation of Electricity (2018) and AC Microgrids (2018).  DTU: Scientific Writing in Wind Energy (2019), Modelling & Control of Wind Power (2019), HVDC Connected Offshore Wind Power Plant Modelling & Control (2019) and Project Planning for PhD Students at DTU Wind Energy (2018).  
Background:
My foray into the world of electrical engineering (EE) began with reading about electricity and circuits in school.  My growing interest in the phenomenon of electricity led me to pursue undergraduate studies in EE at the Indian Institute of Technology Delhi.  At IIT Delhi, my fascination for EE turned into genuine intellectual engagement through courses on power electronics, electrical machines and drives (PEEMD) and power systems (PS).
I believe the need for more electrical power to meet the ever-increasing critical demands and sustainability concerns have made Renewable Energy Systems (RES) one of the most significant areas of research.  Since power electronics is an integral part of RES control and integration, I felt it appropriate for me to pursue graduate studies at the Swiss Federal Institute of Technology (ETH) Zurich, with a focus on Energy and Power Electronics.
RES is an ideal research area for pursuing my interests in PEEMD & PS while contributing towards green solutions for tackling one of the most critical concerns today.  Wind energy systems (WES) show great promise as the fastest growing RES; having written a bachelor thesis on solar PV, I aim to gain expertise in WES as this would help give me a wholesome perspective for future RES research.  Being wedded to this ideal and goal, I intend to do doctoral research in this area and evidently, InnoDC is the ideal platform for me to acquire the expertise and maturity to become an advanced researcher.
InnoDC provides me with an academic-research environment closely coupled with industry-expertise.  This not only helps me advance my technical knowledge, but also helps develop my communication and management skills, allowing me to learn from the best in the field.  Seeing such support from the European Commission for RES development and integration, I look forward to diverse learning, and am motivated to work in a collaborative environment towards a greener power system.
When not working towards trying to help solve the energy crisis, I enjoy experimenting with cooking, and like to read up on ancient world history.  Having recently learnt to swim, I spend my spare time in water, or trying martial arts and yoga when it's too cold.