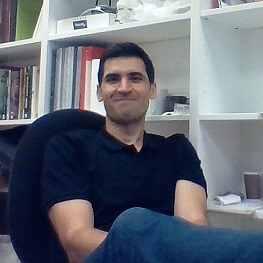 Project: Design of advanced system controllers in HVDC grids at Universitat Politècnica De Catalunya (29 May 2018 – 28 May 2021).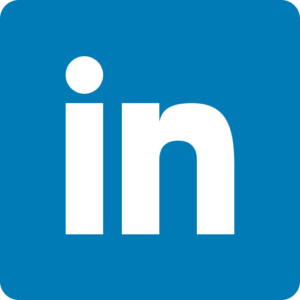 Watch his work package 3 short video and read the work package reports.
Journal publications:
AC Fault Ride Through in MMC-based HVDC Systems, IEEE Transactions on Power Delivery 2021. 
Methodology for interaction identification in modular multi-level converter-based HVDC systems, ISA Transactions 2021.
Optimal H Infinity Control Design for MMC-based HVDC Links, IEEE Transactions on Power Delivery 2021.
Interaction Assessment and Stability Analysis of the MMC-Based VSC-HVDC Link, Energies 2020.
DC Voltage Droop Control Design for MMC-Based Multiterminal HVDC Grids, IEEE Transactions on Power Delivery 2020.
Mutual Interactions and Stability Analysis of Bipolar DC Microgrids, CSEE Journal of Power and Energy Systems 2019.
Conference presentations:
HVDC Colloquium, UPC, Barcelona, Sept 2018.
PowerPoint Video presentations:
Analytical Tools for Interaction Assessment of VSC-HVDC Systems (32 mins) Aug 2020.
Interactions and Stability Analysis of MMC based VSC HVDC link (19 mins) Aug 2019.
Public work:
Virtual lecture to MSc students, Oct 2020.
Secondary school, Figueres, May 2018.
Secondments:
Red Eléctrica de España (REE), spring 2021.
KU Leuven, autumn/winter 2019.

Training:
Spanish (2018 onwards);  ACDC international conference, Coventry (2019);  BIN@Porto (2018). National HVDC Centre, Scotland: RTDS Real-Time Simulation (2019).  KU Leuven: HVDC Technology and HVDC Grids (EES-UETP) (2018).  Network meetings: KU Leuven (2021), Cinergia & UPC (2020), Cardiff University (2020), Elia (2019), DTU (2019), Uporto & Efacec (2018) and UPC (2018). 
Background:
Upon completion of my Bachelor's degree in power engineering, I embarked on a career in the cement industry, where I spent more than four years to deepen my academic knowledge and gain experience in designing power and control systems.
As I did not feel quite satisfied with my theoretical knowledge, I started a Master's degree at Shahid Beheshti University, Tehran, and I researched the various aspects of bipolar-type DC microgrids.  In 2015, I finalised my Master's thesis and submitted several peer-reviewed papers on the voltage regulation and small-signal stability of bipolar DC microgrids.
I joined the InnoDC project in Spring 2018 with the research topic that revolves around the advanced control system design for multi terminal DC grids (MTDC).  I work on the control system of multilevel converters (MMC) while considering the dynamics of DC grid, AC grid, cables, DC-DC converters, and other components of MTDC. My supervisors are Oriol Gomis-Bellmunt and Eduardo Prieto Araujo.