Project: Reliable operation of hybrid AC/DC power systems in different time frames under uncertainty at KU Leuven (15 June 2018 – 14 June 2021).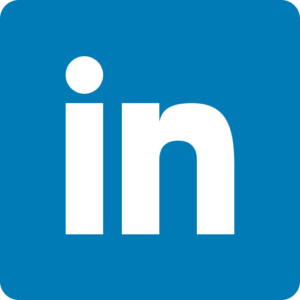 Watch her work package 3 short video and read the work package reports.
Conference presentations and posters:
PowerTech, Madrid, June 2021.
EPSRC Supergen Energy Networks Hub Risk Day, Glasgow, March 2020.
HVDC Colloquium, KU Leuven, Aug 2019.
EPSRC Supergen Energy Networks Hub Risk Day, Cambridge, March 2019.
HVDC Colloquium, UPC, Barcelona, Sept 2018.
PowerPoint video presentations:
Feasible implementable approaches for reliable AC/DC grid operation (13 mins) Aug 2020.
Framework for reliable AC/DC grid operation (7 mins) Aug 2019.
Policy related work:
European Energy Innovation InnoDC feature contributor, winter 2020.
Science Projects Workshop – Future Classroom Lab, Brussels, Sept 2019.
Public work:
Virtual lecture to MSc students, Oct 2020.
European Researchers' Night, international, Sept 2019.
Teaching work:
Coach, Assessor and Evaluator for Dr Ruth Sabariego's two  courses Eagle P&O (Problem Solving & Design) and Numerical Methods in Energy Sciences; Teaching Assistant on Prof Dirk van Hertem's course Design and Management of Electric Power Systems, including designing  and evaluating assignments; and Planner of PhD student teaching activities.  As part of her teaching work, Vaishally interacts with numerous BSc and MSc students, sharing her InnoDC experience. 
Secondment:
UPC-CITCEA, winter 2019/20.
Training:
EERA JP Wind: SP5 & SP6 webinars (2020); ACDC international conference, Coventry (2019);  BIN@Porto (2018).  KU Leuven: Contracts, Intellectual Property & Confidentiality (2019), Teaching Assistant training (2019), Research Integrity (2019).  Network meetings: KU Leuven (2021), Cinergia & UPC (2020), Cardiff University (2020), Elia (2019), DTU (2019) and Uporto & Efacec (2018).
Background:
I am an electrical engineer hailing from India. My journey into the dynamic field of power systems started with my undergraduate studies in 2005 at the National Institute of Technology (NIT) Hamirpur, India. The rigorous four years programme opened my mind to diverse aspects of electricity and intrigued me to pursue a career in the field of power systems.
After my studies, I was recruited in 2009 by Power Grid Corporation of India Limited (PGCIL), the national Transmission System Operator (TSO) of India, and posted to the National Load Despatch Centre in New Delhi.  Working at PGCIL, one of the GO15 power grid operators, for 5 years was a key enabler to realise various facets of power systems at national level.  I was involved in domains of real-time grid operation, modelling & simulation studies, reliability assessment and power markets.  I was also a core member of the team for the implementation of a new mechanism for sharing of transmission charges and losses called Point of Connection (PoC) Mechanism in India in 2011.  The mechanism was a major power sector reform and involved deliberations, power system data collection and simulations at the country level.
My professional experience was instrumental in motivating me to pursue my graduate studies in Electrical Power Engineering at RWTH Aachen, Germany, in 2014.  Being in an international setup, this course sensitised me to the on-going grid developments with respect to Energy Transition.  My Master Thesis was based on the evaluation of impact of load shedding strategies on system voltage stability.  I was also given the opportunity to pursue an internship in the Research & Studies department at GridLab GmbH, Elia Group.
Coming from a family background of environmental conservation, and having an academic and professional experience in the power industry, I have always been fascinated by the need to make our energy processes more resilient and sustainable. Thus, I plan to pursue my career in the field of futuristic grid operation and studies.
Apart from my core profile, I am an avid lover of nature and wildlife, and I enjoy travelling.  I also like playing badminton, practising yoga and cooking.
I have now been selected as an Early Stage Researcher at ELECTA, KU Leuven for the InnoDC Project through the Marie-Skłodowska-Curie Actions Grant.  I believe that this is an incredible opportunity and a unique platform for innovative research.  I look forward to an enriching experience and collaboration with all my colleagues.