Project: Tools for analysis of novel concepts of transmission systems for offshore wind power plants at Universitat Politècnica De Catalunya (20 June 2018 – 19 June 2021).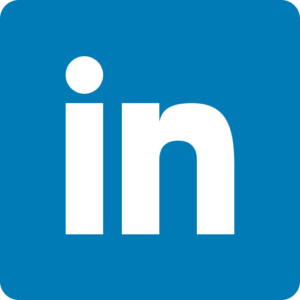 Watch her work package 2 short video and read the work package reports.
Journal publications:
Low Frequency AC Transmission Systems for Offshore Wind Power Plants: Design, Optimization and Comparison to High Voltage AC and High Voltage DC, International Journal of Electrical Power & Energy Systems, 2021.
HVAC Transmission System for Offshore Wind Power Plants Including Mid-cable Reactive Power Compensation: Optimal design and comparison to VSC-HVDC transmission, IEEE Transactions on Power Delivery, 2020.
Conference presentations and posters:
PowerTech, Madrid, June & July 2021.
Wind Energy Science Conference, Hanover, May 2021.
Wind Integration Workshop, Dublin, Oct 2019.
HVDC Colloquium, UPC, Barcelona, Sept 2018.
PowerPoint video presentations:
Tools for Analysis of Novel Concepts of Transmission Systems for Offshore Wind power Plants (20 mins) Aug 2020.
Policy related work:
European Energy Innovation InnoDC feature contributor, autumn 2020.
Public work:
Virtual lecture to MSc students, Oct 2020.
Science Magic Show, Cardiff, Dec 2019.
Secondary school, Figueres, May 2018.
Secondments:
Vattenfall, spring 2021.
Cardiff University, winter 2019.
Training:
Webinars (2020-21); Spanish (2018 onwards); ACDC international conference, Coventry (2019);  BIN@Porto (2018).  Imperial College London: IEEE Workshop on Representations of Power Electronics for Grid Dynamic Studies (2019). Cardiff University: Visiting scientist, Carl Barker of GE, lecture on VSC and Power Electronics (2019).  Network meetings: KU Leuven (2021), Cinergia & UPC (2020), Cardiff University (2020), Elia (2019), DTU (2019), Uporto & Efacec (2018) and UPC (2018).  
Background:
I come from Serbia, where I completed my Bachelor (2015) and Master studies (2017) at the School of Electrical Engineering in the department of Power Engineering.  My Master thesis was 'Pumped hydro storage balancing for wind uncertainties', which inspired me to continue with research and apply for the InnoDC programme.
During my studies, I was accepted as an intern at Balslev Consulting Engineers in Copenhagen, Denmark.  More recently, I worked in Doha, Qatar as an Electrical Engineer on Power Lines and Transformer Stations.  It has been an enriching experience to work on different projects within international teams.
I am now working as Marie Curie Early Stage Researcher (ESR) at Universitat Politècnica De Catalunya.
The HVDC system is considered to be an innovative solution for the future; I am highly interested and motivated to learn and to become an expert in this field.  The chance to cooperate with academia and industry inspires me all the more to reach my project objectives and to deliver the best results.
In my spare time, I like playing volleyball, travelling and reading.